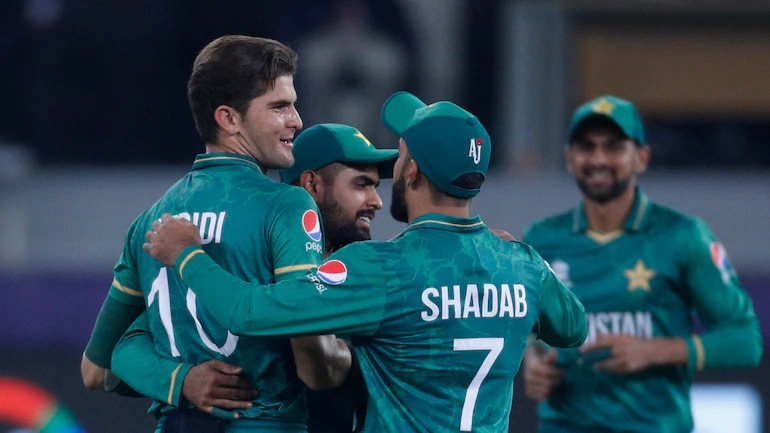 Pakistan won by 45 runs After beating Namibia and Qualified for Semi Final T20 World Cup 2021

Pakistan has become the first team to qualify for semi final in t20 world cup 21. Pakistan won 4th match consecutively. Pakistan is unbeatable in the tournament like England in the other group.
In the starting, Babar Azam and Muhammad Rizwan were struggling to get score. Pakistan scored 60 in the 10/11th over of the inning. Afterwards, Babar Azam started hitting and Muhammad Rizwan played good inning resultantly Pakistan completed 100 in the 13th over.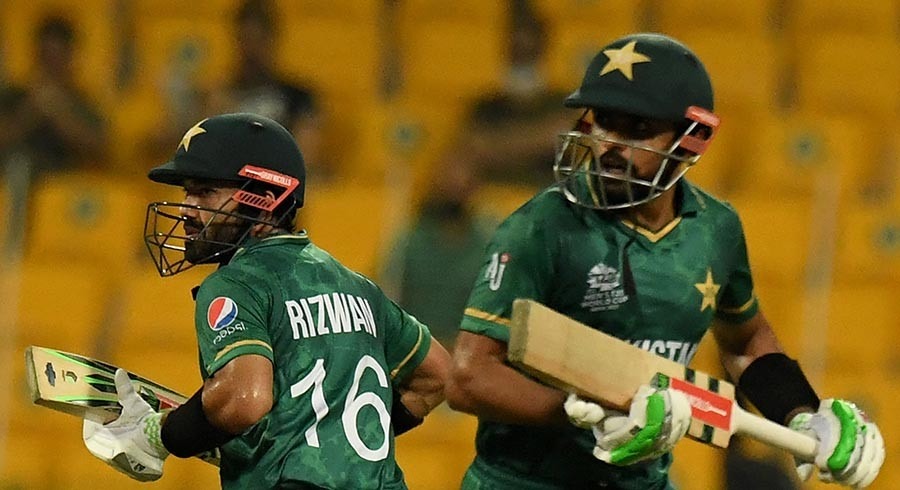 Moreover, Babar Azam lost his wicket then Fakhar Zaman scored 5 runs and went back to the pavilion after losing his wicket.
Additionally, Muhammad Hafeez scored very quickly 32 runs on 16 balls. On the other hand, Muhammad Rizwan started hitting and Rizwan who was playing slow, get started fast score and hit sixes and fours in his inning. In the last over, Muhammad Rizwan scored 24 runs. He finished the inning with his 79 runs on 50 balls not out while Babar Azam succussed his fifty which was 23rd t20 international fifty of the careers with 70 runs on 49 balls to lift Pakistan 189 in their 20 overs of the match.
Namibia tried their best to chase the target 190 in the 20 overs but Pakistani bowling was very good. Namibia could not manage to chase the target score 190. Namibia scores 144 for 5 wickets in 20 overs.
Finally, Pakistan won by 45 runs and qualified for semi final t20 world cup 2021.